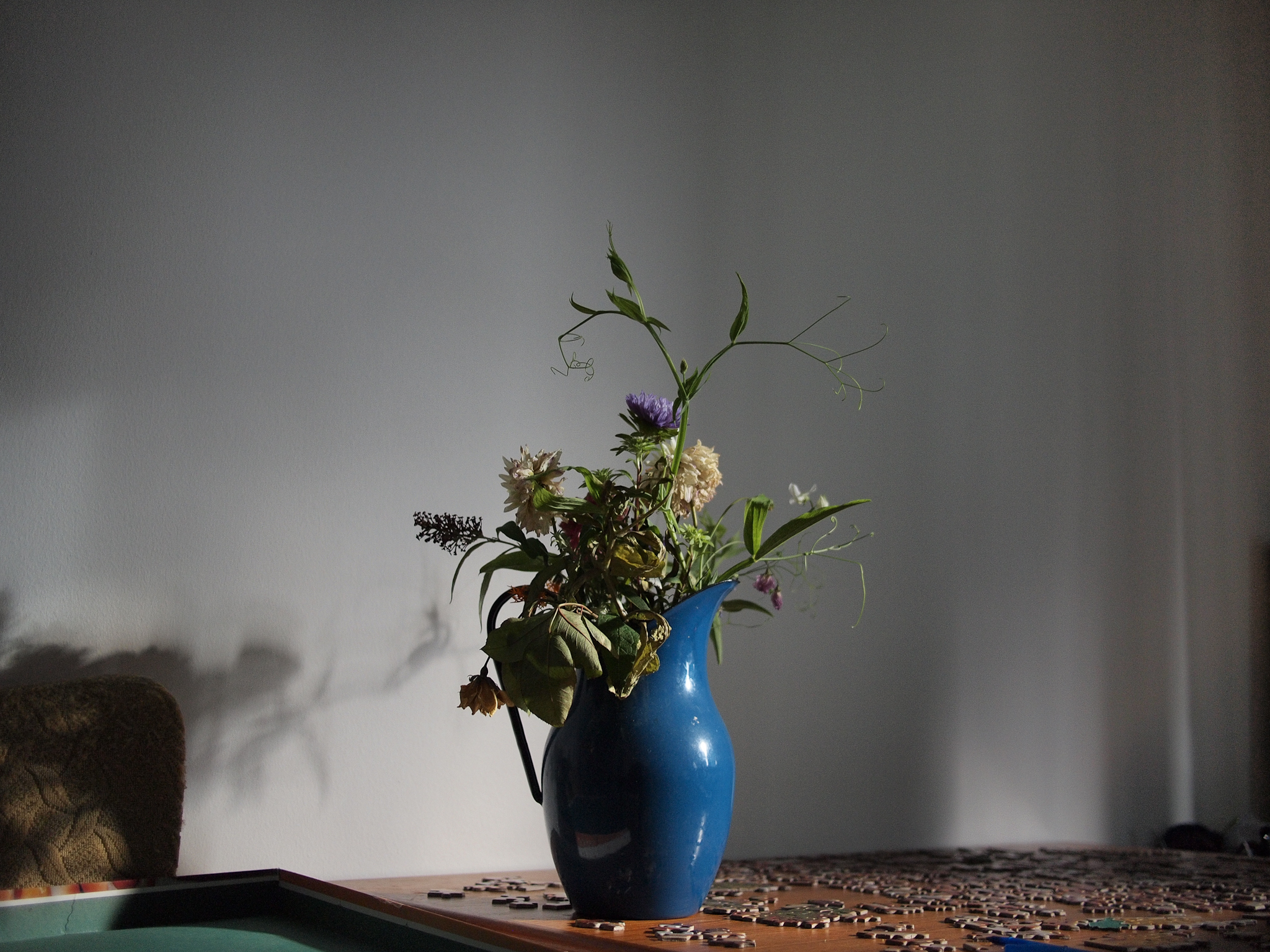 2013
WAVING A KITE AROUND
2 minute and 14 second long video. Very loud soundtrack.

UNITASKING SUCCESSORY
Small letterpresses post-card created to help maintain focus.

LAZER POINTER INDICATING HIDDEN BEER
I hid some Tecates in the park and pointed to the location with a laser pointer tied to a tree in the medium distance. First come first served!

SIX OF ONE HALF A DOZEN OF THE OTHER
A new book published by Golden Spike Press. Should also be available from ArtMet imminently if you're in Toronto or if Golden Spike still don't list it on their website.

2012
2003
This is a recording of a version of 2003 for solo drum machine released on cassette by Recondite Industries of Texas. You can get one here. You can stream it here.
1992 TOYOTA COROLLA (BLACK)
What is the difference between here and there? What do people do for and with each other? How is that different in different places? An ongoing collaboration with Keith Rocka Knittel..
DID A REMIX WITH OWEN
You can listen to this Lindstrøm remix I helped Owen with right here or you could buy a copy here. Rub 'N' Tug is on the other side of the 12".
2003 RECORDING
A great group recording of my 2003 composition, performed entirely on keyboards with speakers built into them. Group includes: Isla Craig, Shahin Etemadzadeh, Mani Mazinani, Charlie Murray, Owen Pallett, Matias Rozenberg and Val Uher. You can download or stream it here.
BALCONY
I contributed something to Keith Knittel's new Balcony 'Zine. Published by Golden Spike in Valencia/Los Angeles. Pretty happy with how it looks like it came out, should get a few in the mail soon.
MOUNTAIN/MIRROR-WINDOW
The enlightenment two ways with dangerous plate glass, carousel slide projections, shelf-sculptures, posters, sine waves and recordings of reading by Albin Werle.
2003
A scored composition for an indeterminate number of musicians playing on every beat for the same amount of time. Based heavily on Terry Riley and the Wipers.
PRISM OF REALITY: ISSUE 0
This is a 'demo version' for a serialized publication (magazine) that I'm working on and that Travis Diehl is editing. This one is a very special and kind of weird/rare artifact made to be present at this event called Book Affair at Various Small Fires, Los Angeles. Issue 0 is the product of myself, Travis Diehl, Ian James and Tahi Moore. I also made a 'subscription card' for this event as well.
2011
PREDATOR 2: DVD
A hacked DVD of Predator 2, starring Danny Glover, Gary Busey and Rueben Blades and featuring soundtrack contributions by Andy Spore and Sneaky Snake should be available from the Night Gallery at the NADA Miami Art Fair. Although they didn't say anything about that in the email they just sent around. Now also available here.
A READ READER
XPACE Cultural Center now has a little book/sculpture of mine in their Curated Library section.
AUTO ITALIA LIVE
I helped out with some music for my friends' Jamie and Patricia's segment on this UK Internet Television experiment. You can watch the video here. I think the bit I was involved in turned out pretty well, even though I didn't have much to do with it coming out that way, good job Patricia and Jamie!
TALKING SHOW
Is a radio show on Los Angeles' own KCHUNG Radio, audible within the Chinatown Area (1700 on your AM dial) that I am doing weekly with Nicolas Miller. Our archive website is here.
AGE OF THE WORLD SPREADSHEET (SCREENSAVER EDITION)
A self-running video feedback installation that provides a perpetual, low-stress, versions of the presentation from AGE OF THE WORLD SPREADSHEET. No posters, no fuss, no muss. Great for parties, or places where people are totally stoned and want to interact with video feedback while they are looped.
EFF IT (REPRISE)
The return of the low-intelligence, cute-pun-based collaboration with Bjarki Bragason. This time a bit more melancholy and maybe a bit more of a self-critique thing.
2010
THE GRAND TABLE
Humiliated furniture, broadsheet publications, small and large photographs, dangerous plate glass, billboards, scaffolds, postcards, posters.
2003
A CD-r of long repetitive music in a hand-letterpressed cover.
OCTOBER JR.
3/4 Scale model of issue #12 of October Magazine, originally appeared in spring 1980. Edition of 30 is now sold out, copies may still be available from here, here and here.
ENDLESS RECORD
7" single locked groove collaboration with xbxrx's Steve Touchton. 100 copies made, available here.
AGE OF THE WORLD SPREADSHEET APPENDIX 1: LIFE IS LIFE
Large weird custom table, bean bag chair, 2 large framed photographs, giant book made from blueprints, small framed photograph of a weird toilet at double double land, series of four double-sided post-cards, email with link to this YouTube video, poster of Heidegger's Age of the World Picture and desk lamps.
AGE OF THE WORLD SPREADSHEET
2 posters, five post-cards, seven evenings of talking over background music, video feedback presentation software, bean bag chair, Tecate and Squirt on ice, wireless network and desk lamp. Presented by those kind souls at Machine Project.
2009
CONE DESCRIBING A POINT
Solid-light sculpture with booklet. Allan Sekula's studio yard.
EFF IT
Low-intelligence "Institutional Critique." With Bjarki Bragason.
COCOON III
Low-content image and image-delivery equipment. Main Gallery, CalArts.
INFLUENTIAL PORCS
Collaboration with Martha Hviid. Abandonned Kodak building, Extermination Music Night, Toronto.
ALVIN LUCIFER
Collaboration with Brian Joseph Davis at Mercer Union, Toronto.
RESIGNATION
A new sculpture/lifestyle publication. Distributed freely in many places and often used as packing material.
NEW LP/CD
So, my record about Theodor Adorno's Negative Dialectics has finally come out: you can buy it here.

THE SINGING TOWER II
New video fireplace, multi-channel sound and video installation with poster.
BOOK
I made a book for Amy Lam's My Topics publishing initiative. The book is called American Decision Making. You can buy it here or here.
2008
THE SINGING TOWER
A fully confusing performance event at the Department of Safety in Anacortes Washington.
NEW VIDEO
This video is pretty self-explanitory.
CELINE DION TRIBUTE
This is a cover of Celine Dion's "This Time" that was commissioned by Carl Wilson to accompany the launch of his new book Let's Talk About Love: A Journey To The End of Taste. The book itself is published by Continuum.
2007
INTERNET ONLY EP
AKA Speciale is an EP of music actually made by the Aka pygmies. My friend Martha, who filmed that show in Malmö also sent me this CD-r of pygmy music, but digital burning process had failed spectacularly. So now it's an internet album.
COMPLETE COMMUNICATION: VIDEO DOCUMENT
Here's a video documenting the not-talking, not-singing part of this performance I've been doing all year. It's from Malmö, Sweden. The camera is by Martha Hviid.
NEU PHASE
Installation and scored performance for two drum kits at Mercer Union. Riffs heavily on Flux of Pink Indians, Steve Reich and (duh) Neu! Performed once. Not recorded.
PORK TATLIN
Replica of V. Tatlin's monument to the 3rd International made from pork. Unlimited edition: manufactured on request and couriered immediately to purchaser.
YOU CAN ORDER YOURS HERE.
SIMPLE PIECE FOR DRUM KIT CHOIR 1: MICKEY HART
Scored work for as many drum kits as possible. Strict structure, no jamming, uses Wittgenstinian ideas about 'private knowledge' and also leans really heavily on Terry Riley.
BE YOUR OWN BOSS
Audio recording of four songs originally performed and written by Bruce Springsteen. Uncanny new arrangements: more critical emphasis on the rôle of capital on human relationships, both to eachother and to ourselves. Can we dream? Are we anything without a system of exchange mediating every action and encounter?
YOU CAN ORDER A COPY OF THIS HERE. YOU CAN DOWNLOAD THIS RECORDING FOR MONEY HERE.
2006
HOLIDAY GREETING TICKETS
Holiday tickets that promote truth. Available in a limited edition of 500 tickets packaged in vellum in groups of ten. All are presumed sold, however, some may be hanging around at Paul Petro's Multiples and Small Works Gallery. I can't say whether you'll have any luck.
PICTURE OF TICKETS.




2014

MAY 10-24, 2014. FACE NOISES THEMATIC RESIDENCY at ARTSCAPE GIBRALTAR POINT on TORONTO ISLAND, TORONTO, ONTARIO, CANADA. Join me on scenic Toronto Island to talk about and do talking.

MAY 9, 2014 7PM. 2003 at THE MUSIC GALLERY in TORONTO, ONTARIO, CANADA. Triumphal return of 2003 to Toronto.

FEBRUARY 27, 2014 7PM. FLOWCHART at Intergalactic Arts Collective Studio 103, 180 Shaw Street in TORONTO, ONTARIO, CANADA. Presenting a new delegated performance as part of this series of performances organized by Amelia Erhardt. Tickets are available here.

FEBRUARY 12, 2014 7PM. 1992 TOYOTA COROLLA (BLACK) ARTIST TALK at USC, in LOS ANGELES, CALIFORNIA, USA. Keith and I discuss our current exhibition at USC a day or two before it closes.

FEBRUARY 5-21, 2014. THE WORK OF THE WORK at UNIVERSITY OF SANTA BARBARA, in SANTA BARBARA, CALIFORNIA, USA. In this group show with many other people, including: Jon Bernad, Krista Buecking, Nicolas Grenier, Jen Hutton, Benjamin Tong and Alice Wang.

FEBRUARY 1, 2014, 4PM. 1992 TOYOTA COROLLA (BLACK) at THE LA ART BOOK FAIR, at THE GEFFEN CONTEMPORARY at MOCA, LOS ANGELES, CALIFORNIA, USA. WITH KEITH ROCKA KNITTEL. Keith and I present a new 1992TC(B) book project produced for Chris Boni and Melissa Fischer's new movie Two Cares Due None.

JANUARY 13 - FEBRUARY 15, 2014 1992 TOYOTA COROLLA (BLACK) at 3001/STATION, USC ROSKI SCHOOL OF FINE ART, LOS ANGELES, CALIFORNIA, USA. WITH KEITH ROCKA KNITTEL. Third installment of the ongoing collaboration with Keith, mostly sculptures about paintings that haven't happened.

2013

SEPTEMBER 4, 2013 THE ISSUES OF OUR TIME 2 at CASTILLIO/CORRALES, PARIS, FRANCE. In this group show with Nadja Abt, Nadine Fraczkowski, Megan Francis Sullivan, Seyoung Yoon and Peter Wächtler. Drop by if you're in Paris.

AUGUST 18, 2013 DOORED at THE ART GALLERY OF ONTARIO, TORONTO, ONTARIO, CANADA. Doing this comedy event again, this time in a big museum.

JULY 21, 2013 POOR PILGRIM on TORONTO ISLAND, TORONTO, ONTARIO, CANADA. Performing another large-ensemble 2003 concert. Many other acts are probably playing! Should be great!

JULY 20, 2013 - AUGUST 3, 2013 GANDT'S ABILITIES at JEANINE HOFFLAND GALLERY, AMSTERDAM, THE NETHERLANDS. New video work in this residency/group show organized by Gandt with Alexis Dirks, Bonno van Doorn, Jon Moscow, Kristy Fenton, Mat Jenner, Nicolas Vaas, Nina Glocker, PAST Projects, Philip Ewe, Roderick Hietbrink, Sjoerd van Leeuwen and The Tight Jans.

JULY 15, 2013 DOORED at DOUBLE DOUBLE LAND, TORONTO, ONTARIO, CANADA. Doing this comedy event again. Maybe I'll talk about some recent dreams?

MAY 21, 2013 TALKING SONGS, DOUBLE DOUBLE LAND, TORONTO, ONTARIO, CANADA. Mellow event where two people play records and talk about them. I'm focusing on "Yellow Records" drawing the connections between Robert Ashley's Private Parts and Beat Happening's self-titled first record. The other record talking guy is one of my oldest friends ever (since I was in grade 9!) Matt 'Doc' Dunn.

MAY 19, 2013 DOORED DOUBLE DOUBLE LAND, TORONTO, ONTARIO, CANADA. Doing this comedy event. Probably will just talk about the news.

MARCH 15-APRIL 3, 2013 TOTAL MOTION SICKNESS MICHAEL STROGOFF, MARFA, TEXAS, USA. Solo exhibition with Presentation on the night of the opening.

MARCH 1, 2013 1992 TOYOTA COROLLA (BLACK) OTRAS OBRAS, TIJUANA, MEXICO, Opening from 6-10pm. Next instalment of the collaborative work with Keith Rocka Knittel. The press release on the Otras Obras website says it all really.

FEBRUARY 10, 2013 CHARLES S. JONES MEMORIAL GROVE ON SHOW, ELYSIAN PARK, LOS ANGELES, CALIFORNIA, USA, 1-4PM. Group show featuring: Scott Barry, Fiona Connor, Neil Doshi, Amy Howden-Chapman, Luke Fischbeck, Chiara Giovando and Sara Rara.

JANUARY 31, 2013 - FEBRUARY 3, 2013 LA ART BOOK FAIR. MOCA'S GEFFEN CONTEMPORARY. Involved in lots of things: launch of new book Six of One Half a Dozen of the Other published via Golden Spike Press - look in the 'Zine Universe for that. Prism of Reality is launching it's ONLINE PDF version and will also be giving away a limited edition collection of Fiona Connor's private PDFs. Also, KCHUNG radio, host of The Talking Show, will be broadcasting throughout the fair, I will probably do something for that.

2012

DECEMBER 15, 2012 TRANZAC CLUB, TORONTO, ONTARIO. New solo 2003 performed as part of another Healing Power event. Many other great bands playing.

DECEMBER 8, 2012 SOMEWHERE THERE, TORONTO, ONTARIO. Improvised music show, also playing: Nobuo Kubota, Michael Snow and Brandon Valdivia.

DECEMBER 2, 2012 DOUBLE DOUBLE LAND, TORONTO, ONTARIO. Performing another, brand-new 2003 composition with some really good friends. Also playing that night are Zs and Sailboats are White.

NOVEMBER 14, 2012, 1992 TOYOTA COROLLA (BLACK), DOUBLE DOUBLE LAND, TORONTO, ONTARIO. Complex one-day show of a single complete collaborative work with Keith Rocka Knittel. Featuring: Andy Gohlich, Fiona Connor, Chris Boni, Colin Fisher, Alice Wang, Lawrence Weiner, Ian James and Charlie Murray.

OCTOBER 27, 2012, GHOST HOLE, TORONTO ISLAND, ONTARIO, CANADA. I will be helping Solhorn do a complex light-music trick at this complex Hallowe'en show.

OCTOBER 26, 2012, GEFAEHRDUNG IM PARADIES, PALMENGARTEN, FRANKFURT, GERMANY. Some things I made will be flattened in a press normally used for botanical samples. You will not be able to look at the crushed objects. But you can watch them being crushed externally. They will be crushed along with many other people's things, but not, as I understand, into other peoples' things. Dana Munro is organizing this one.

OCTOBER 25, 2012, PRISM OF REALITY #1 MANIFESTATION OCCURRENCE, ART METROPOLE, TORONTO. As of this date PoR#1 will now be available at Art Metropole.

OCTOBER 20, 2012, DEN NØRREJYSKE ØS STORORKESTER FOR OPLØST MØNSTERMUSIK, WITH MICHAEL MØRKHOLT, ART METROPOLE, TORONTO, ONTARIO, 3PM-6PM. I'll be helping Michael Mørkholt demonstrate his amazing record project in secret at Toronto's #1 multiples/books etc. store.

SEPTEMBER 30, 2012, JOUR NOIR, PS KENSINGTON, TORONTO, ONTARIO, 4PM. 2003 will be performed at the last PS Kensington of the year. We'll be setting up on the street in front of Double Double Land.

SEPTEMBER 10, 2012, OPENING FOR MT. EERIE, THE GREAT HALL, TORONTO, ON. A 2003 Performance will be preceding a performances by Wyrd Visions and Mt. Eerie.

SEPTEMBER 8, 2012, THE DISTANCE PLAN, FAVOURITE GOODS, LOS ANGELES, CA. I'm in this great group show with Amy Balkin, Bjarki Bragason, Joe Hoyt, Lousie Menzies and Michala Paludan. What a great group of people!

AUGUST 10, 2012, HEALING POWER BBQ, COLIN'S HOUSE, TORONTO, ON. I shook my keys at people for a while (it was a 2003). Dunn did this amazing piano thing. Moshpit played it's first show. A good time was had by all.

JULY 14, 2012, HELP/LESS at PRINTED MATTER, NEW YORK, NY. I have a thing in this giant show of art books along with so many other people.

JULY 7, 2012, ALERT AND SO THANKFUL at SAUNA, LONDON, UK. I'm making a thing for Mark Tallowin's new exhibition at Sauna. Don't worry Mark, it's my pleasure.

JUNE 30, 2012, GIANT CLAM PUPPET SLAM, NEW TRADITIONS FESTIVAL, TORONTO ISLAND, ONTARIO, CANADA. I'm doing a puppet show for five minutes. This is maybe more like old, pre-grad school Blankket shows of yore. With help from Keith Rocka Knittel, I do live math and fleece tourists. I'm excited to be seeing the Still Boys again at this thing. However, it is really expensive in general and part of Music/Art festival that Josh from Whippersnapper has been working hard on. Maybe I'm just letting you know its happening.

JUNE 16, 2012, GRASSHOPPER RECORDS, TORONTO, ONTARIO, CANADA. Playing an inshore at Derek's new record store. Playing after Carl Didur and Sailboats are White. Played only small portable keyboards with built in speakers with Mani Mazinani, Isla Craig, Adam Litovitz and Charlie Murray.

JUNE 4, 2012, TRAMPOLINE HALL, THE GARRISON, TORONTO, ONTARIO, CANADA. I curated another edition of Trampoline Hall, this time with Guy Halpern, Chris Boni and Amelia Ehrhardt.

MAY 25, 2012, YEARS, TAGENSVEJ 58, ST, th. KØBENHAVN, DENMARK. Presenting part of a new work MOUNTAIN/MIRROR-WINDOW.

MAY 14, 2012, TRANZAC CLUB, TORONTO, ONTARIO, CANADA. Performing that new composition with Allan Graham, Charlie Murray, Dan Vila, Isla Craig, Jamie Shannon, Mani Mazinani, Shahin Etemadzadeh and Val Uher. Opening for Sandro Perri.

APRIL 18, 2012 IMAGES FESTIVAL, 204 SPADINA, TORONTO, ON. 10PM. The FUTURE OF CINEMA talk presented for a wider audience. I'm preceding a talk by Erik Bunger, who is Swedish.

APRIL 16, 2012 DOUBLE DOUBLE LAND, 209 AUGUSTA, TORONTO, ON. 8PM. As part of an ongoing project about the post-enlightenment epistemic condition I invite you all to a screening of Ivan Reitman's Twins (1988) starring Arnold Schawrzenegger and Danny DeVito.

APRIL 7, 2012 FEAST IN THE EAST XII DICKENS STREET THEATRE, TORONTO, ON. Working on an all-new music composition and group for this, all music, no talking, actual composing more or less. Score paper, pens, the whole 9. Also playing will be Nifty, Blame Face and Thighs.

MARCH 20, 2012 AGO TORONTO, ON. The AGO have this weird subset of their membership for younger monied people called AGO NEXT. The CN Tower Liquidation guys invited me and Kevin Rodgers to team up and make a performance for their part of this thing. Lots of other fun people, Life of a Craphead, Laura McCoy, all kinds of people are doing this thing and you probably can't go and see it.

FEBRUARY 8, 2012 DOUBLE DOUBLE LAND TORONTO, ON. Double Double Land is having an auction to raise money because they had some money stolen by "a guy with a back-pack" in December. I'm putting in a pile of multiples and everything.

2011

DECEMBER 2, 2011 DOUBLE DOUBLE LAND TORONTO, ON. Inaugurating a new performance thing! Also doing things will be Xenia Benivolski and Brad Tinmouth.

NOVEMBER 9, 2011 ART GALLERY OF ONTARIO TORONTO, ON. I'm giving a talk about teaching at the Mountain School of Arts at Paul Butler's Post Post Graduate studies free-school at the AGO. Drop by if you're in town.

SEPTEMBER 18, 2011 FESTIVAL OF ENDLESS GRATITUDE COPENHAGEN, DK. Playing a duet with Andy Spore.

SEPTEMBER 2, 2011 XERO, CLINE and COMA LONDON, UK. I'm giving a presentation about October Jr. and some other things, it should be a good one!

JULY 30, 2011 AGAINST LIFE, TORONTO, ONTARIO, CANADA. Playing a concert with my new band at this thing that is basically the continuation of Extermination Music Nights - but a bit different. Playing with at least US Girls and Young Mother.

JULY 23, 2011 CHAIN LETTER SHOW, SHOSHANA WAYNE GALLERY, LOS ANGELES, CA. I couldn't resist putting a stack of postcards in that group show that kept shooting out annoying emails.

JUNE 6, 2011 TRAMPOLINE HALL, THE GARRISON, TORONTO, ONTARIO, CANADA. I curated this month of Trampoline Hall, speakers were: James Klassen, Alice Wang and Jesse Laderoute.

MAY 21, 2011 DOUBLE DOUBLE LAND, TORONTO, ONTARIO, CANADA. I'm opening for the farewell show by HANK & THE HANK COLLECTIVE, also featuring RICK OF THE SKINS. Should be a rad show!

MAY 14 - JUNE 18, 2011 IN THIS GROUP SHOW, MONTREAL, QUEBEC, CANADA. Opening on the 14th at 3PM. It's the screen saver version of 'Age of the World Picture.'

APRIL 28, 2011 AN EXPLANATION OF 'AGE OF THE WORLD PICTURE' at NYU's Einstein Hall, 9AM. New York City.

APRIL 11, 2011 PRESENTATION AT THE ROYAL ACADEMY OF FINE ARTS, COPENHAGEN 7PM. I'll be giving a talk at the Royal Academy.

FEBRUARY 13, 2011 DET KNUSTE ØRE live radio broadcast with Michael Mørkholt and Andy Spore on 95.5 FM in Copenhagen. The Lydwerk website has a live recording of it as well.

JANUARY 16, 2011 SECRET SHOW in Toronto! in a band rehearsal space! Very limited seating!

2010

NOVEMBER 26, 2010 SEND AND RECEIVE FESTIVAL OF SOUND IN WINNIPEG are remounting one of my collaborations with Brian Joseph Davis: Alvin Lucifer. Our unholy blend of H.P. Lovecraft and Alvin Lucier.

NOVEMBER 14, 2010 NIGHT GALLERY, LOS ANGELES, CA 10pm. I'll be performing a live score to Predator 2, starring Danny Glover and Gary Busey. Playing with me will be Andy Spore (ex-Pukers, ex-Racoo-oo-oon), Ian James and George Jensen (both of Sneaky Snake).

NOVEMBER 6, 2010 Y3K/WORLD FOOD BOOKS, MELBOURNE, AUSTRALIA 6pm. Presenting the official launch of October Jr. I will also introduce the project with a short talk at the Melbourne Free School.

NOVEMBER 4-20, 2010 GAMBIA CASTLE, AUCKLAND NEW ZEALAND 6pm. Presenting more of The Grand Table, recent work! Good times! Also re-performing Amy Howden-Chapman's I Understand There Is Great Passion And Discontent Amongst Those Of You Who Have Gathered Here Today at the opening.

OCTOBER 15, 2010 NY CARLSBERG BRYGHUS, KØBENHAVN 6pm. Playing in a giant room where they used to brew all the beer. Organized by Escho for København's Culture Night It's free and there's also this French world-champion beat boxer playing too.

JANUARY 25 - 31, 2010 MACHINE PROJECT 7pm. Age of the World Spreadsheet, performance, post-cards, poster, wireless network and various developed softwares.

2009

NOVEMBER 21, 2009 2939 Johnston St. Los Angeles CA 90031 Late. House Show: probably playing with others.

NOVEMBER 6, 2009 DEPARTMENT OF SAFETY 7pm. Playing at Aaron Flint Jamison's art opening.

OCTOBER 15, 2009 IN A VAN ON A HILL 10pm. With Adrian Orange and Die Hard. Up on a hill in Val Verde.

AUGUST 7, 2009 TATE BRITAIN 6pm. Somewhat inexplicably I am performing as part of the Chelsea College contribution to this event at the Tate.
PRETTY GOOD AT MAINTAINING FLICKR SITE:
www.flickr.com/photos/theblankket/
MY WORK AS A COMPOSER:
http://stevekadowith.bandcamp.com/
LARGELY HISTORICAL COLLECTION OF RECORDED MUSIC:
On Soundcloud for you to stream and download. I'll soon have all the moldy old The Blankket tracks up there.
NEW BAND:
ONZE
MAGAZINE I WORK ON/FOR/CO-STARTED:
Prism of Reality
RADIO SHOW I CO-HOST:
The Talking Show
WORKER'S CO-OP THAT I CO-FOUNDED:
The Blocks Recording Club of Toronto
INTERESTING PUBLICATION:
Veneer Magazine
THE BEST:
Kind of the Alice Wang website
KNOWING: Big Diff
Amy Lam Website
Life of a Craphead
My good friend Kevin Rodgers
Yogi Proctor
Ulillillia City